Brisbane - Gold Coast - Party Hire Pool Tables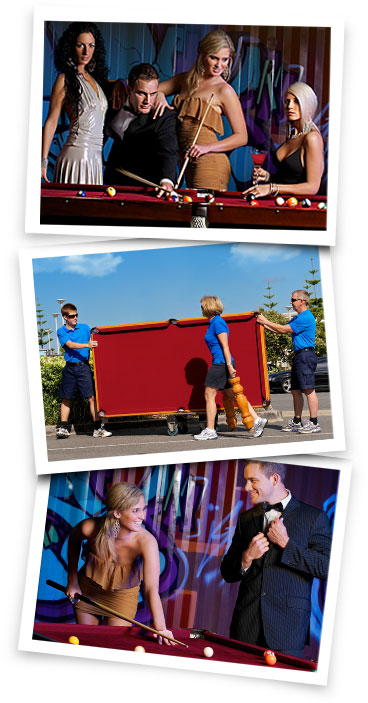 In addition to the rental of coin-operated pool tables and skilltester/amusement machines, the Pool Table Rental Company also provides non-coin-operated pool tables that can be hired overnight or longer. These tables are known as party hire pool tables.
What better way to break the ice at birthday parties, new years eve, long weekends, corporate functions than with a friendly game of pool? Any party will benefit with party hire pool tables.
Our party hire pool tables are a standard 7ft x 3ft 6" which is the same size as 'pub pool tables'. Delivery and pickup of the party hire pool table is always at a suitable time for our clients. We require about 45mins to deliver a party hire pool table, level, provide balls, cue rack and cues.
We can cater for all your special occasions, contact us for prompt, courteous attention.



Visit our Party Hire Website at www.partyhirepooltables.com.au